Why BusinessEx?
BusinessEx- Exit, Exchange, Excel
Single Platform For Entire Ecosystem

An online interactive platform connecting Businesses, Startups, Investos, Mentors, Lenders, Incubators and Brokers, across industries and geographies.

Help Companies Scale Up

BusinessEx offers a platform for high-growth potential companies to promote their investment opportunities to investors or to gain expertise from renowned mentors, in a secure environment

A Connected Network

Provides an opportunity to connect to a broader network to share deals and grow your connections, while keeping your important details confidential.

Put Your Mark On It

Our platform is fully customizable. You decide the information you want to share. Automatically receive recommendations based on your profile and preferences.

Authentic Community

Meet and interact with genuine and interested customers registered with BusinessEx, and deepen relationships

Portfolio Management Made Easy

Keep track of all your conversations and proposals in one place. Track user preferences (location, industry, investment) and receive curated opportunities.
Business For Sale Opportunities
BusinessEx offers 1779 businesses in 16 industries as on Dec 3, 2023
View All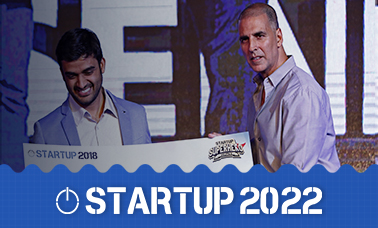 Startup 2022 is organised by BusinessEx.com - the platform of choice for Business buyers and sellers, in partnership with Entrepreneur - the world's premier business magazine, and Franchise India – Asia's leading integrated Franchise consulting company.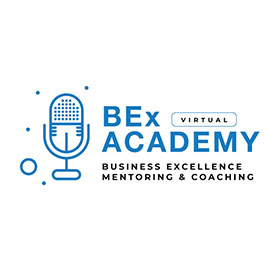 BEx Academy - Business Excellence Mentoring & Coaching, is an initiative by BusinessEx, aimed at empowering business owners & entrepreneurs, by providing them with the guidance and support they require, towards achieving excellence in their businesses.
Featured Investors
BusinessEx offers 2076 investors with investment preferences in 16 industries as on Dec 3, 2023
View All
High Growth Potential Startups
BusinessEx offers 653 startups in 16 industries as on Dec 3, 2023
View All
All Popular Business Opportunities
BusinessEx defines Business Valuation as a process of obtaining a fair economic value of a business. This will benefit in figuring out sale value, pitching to investors and developing business strategies

+ Explore More

Business Plan is a document setting out a business's future objectives and strategies for achieving them. It lays out a written roadmap for the firm from a marketing, financial and operational standpoint.

+ Explore More

Due diligence refers to an investigation of the business to confirm all facts, or an authentication of the information provided before signing a contract.

+ Explore More
Membership Plans
Choose The Right One For You
Reach out to 50 Businesses/Startups/Investors/Mentors
Accept Unlimited Investment Proposals from registered users
Unlock 10 Proposals from website visitors
Reach out to 100 Businesses/Startups/Investors/Mentors
Accept Unlimited Investment Proposals from registered users
Unlock 20 Proposals from website visitors
Reach-out to Unlimited Businesses/Startups/Investors/Mentors
Accept Unlimited Investment Proposals from registered users
Unlock Unlimited Proposals from website visitors
Did You Find Anything Interesting ?
Create Your Profile Now!
"I have been associated with Business Ex and it has been a great time. Their response to customer queries for selling business is very prompt. I would like to thank them for their continued support and recommend their services to other industry."
Anjula Seth
Vice President, Multinational Training Company
"Thanks for your service and support that you offered us in buying a successfully running Pre-school. This marks a key role of BusinessEx in offering excellent support to their customers. Hope BusinessEx will continue well with their immediate services.
Neelima Kapoor
Director, Kidzee
"Doing great job, keep going! All the best! Special thanks to BusinessEx team for connecting me with the COO of IAN."
Amit Kumar Giri
CEO, LujoBox
"I was not sure if the platform would work for me but I decided to give it a try anyway. I didn't keep my hopes too high but started sending out proposals to a few relevant investors. To my surprise, they began to accept my proposals and I started getting interests from website visitors as well. I had thorough discussions with a few selected ones and was able to finally close a deal in a little more than two months."
Yash Shah
Businessman, Surat
"Great platform for networking and forming connections. Got acquainted to many high profile investors through this platform."
Naresh Kumar
Founder & CEO, BrokersADDA
"The BusinessEx team is very co-operative. They have personally helped me in reaching out to investors for my Edtech startup."
Manish Negi
CEO, EasyStudy
"I was recommended this business by one of my friend. I am trying to look for some investors for my online clothing business. I am impressed that company charged me nominal fee and activated my profile within 2 days. Even, they respond to my queries instantly. That's appreciable."
Ghanshyam Mundra
Works at BHEL
"One of the leader company to associate with."
Benimadhav Mohta
Worked at Shiv-Vani Oil & Gas Exploration Services Ltd
"This is market friendly and business-centric concept. Keep growing!"
Santosh Singh Dagur
Digital Marketing Expert
"I had tried a few platforms for business valuation and brokerage but was not able to get any positive results from any. My colleague told me about BusinessEx and I was initially resistant as I did not think it would work, owing to my past experience. Believe me when I say the quality of investors listed on this website is great- most of them were very active, responsive and resourceful. Got to crack a deal in a short time- highly recommend from my personal experience."
Digu Patel
Kiran Gems Private Limited
"Great Company and Team is very supportive. "Nice, detailed information presented."
Ravi Mathur
CTO, Insurance Samadhan
"Highly credible platform for meeting serious business owners."
Poorvashree Chandak
Individual Investor in Nagpur
"Good quality of startups listed on platform- connected with many."
"The company has come up with new concept and has really helped to sell my business. It took 1 to 2 months to find the right buyer and even negotiation went smooth. Will recommend this to everyone."
ER Kisna Thakur
Software Engineer, GNIIT